happy birthday Diz! so long Jack - oct 21st, 2011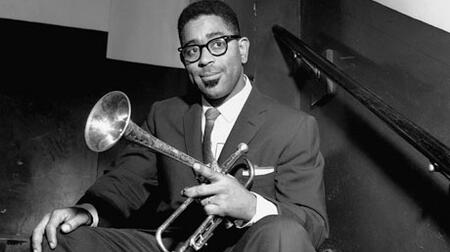 Today is the birthday of John Birks "Dizzy" Gillespie. It also, by chance, happens to be the day that stream-of-consciousness writer Jack Kerouac shuffled off this mortal coil.
Back in 1993, I wrote a song about keeping the dreams of youth alive that also commemorates these two strong influences in my life. Last year, my friend Jan Valdez created an image rich video to accompany the track. I think you'll really enjoy checking it out.
Click here: It Ain't Over Yet
Happy Birthday, Diz!