minor blue surcease - sep 11th, 2011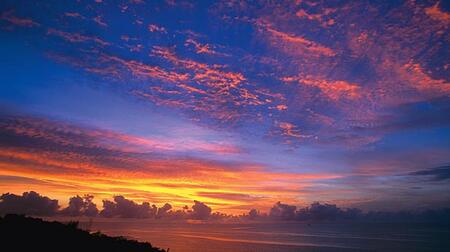 Today is our anniversary, the day that my wife and I mark 25 years together. The fact that September 11 acquired a whole other level of meaning 10 years ago only serves to underline why this day is so poignantly special.
We live in a crazy, confusing world, bombarded incessantly by more and more information to keep track of. It keeps coming at us, faster and faster, in mind-numbing tessellations, overloading and choking our senses.
Experience has taught me that love and intimacy can dull that din, and be the force that reconnects you with life's essence.
Over a dozen years ago I set out to musically describe a cinematic vision that embodied this concept in what may be my personal favorite of all the songs I have written and recorded.
So here's the song. The mix is the invention of the ever creative Cliff Almond, who also provided the other world soundscape. The legendary Greg Leisz floats the sweetness of his steel guitar through its ether.
On this day especially, let me re-dedicate it to my constant companion and partner in life – Nona Leigh.
Happy anniversary, honey. I love taking the trip with you.
earthed in your quiet love, my home is on the range. underneath the blanket of blue air, I stare up at countless buddhas – beaming down from space. the silence peaks like waves through liquid hollows of my ears. and I seem s u s p e n d e d – caught in the moment of minor blue surcease
far from the cities without edges and the highways choked with cars, partners in pleinair, anywhere, I don't care. as long as I'm roaming someplace new with you. breathing in the wind, lip to lip we hang. and seem s u s p e n d e d – caught in the moment of minor blue surcease
stripped to the essence, connected to the core. in the absolute serenity of timelessness, stressless seconds become raindrops soaking thirsty soil. we feel the grasses germinate, grow and lift us up. to seem s u s p e n d e d – caught in the moment of minor blue surcease