Nashville - 1973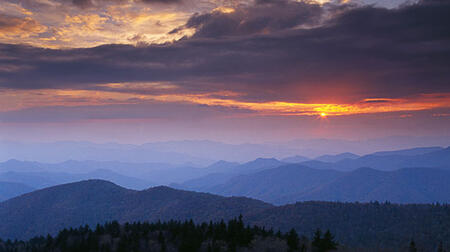 In 1973 we headed South: Mary moved to Atlanta, & I received an invitation from famed Tennessee theatre director Paul Crabtree, who was overseeing the production of live performance shows for Opryland, to come to Nashville to help create a folk music show. It was an enticing opportunity to once again immerse myself in folk & traditional music, & in the process, check out the lush Tennessee countryside. I decided to stay for a while & ended up performing in the newly written Opryland folk show for that summer season.
There was an influx of new energy that was building in the music community of Nashville. A steady stream of musicians & songwriters gravitated to town, hanging out in & around Music Row: Lonnie Mack, John Hiatt, Rodney Crowell, Townes Van Zant, Guy Clark, guitarist Reggie Young, Steve Earle, Shel Silverstein, Buffy Sainte-Marie, Donovan, Stevie Winwood, etc.
Much of the energy was centered around Quadrafonic – a recording studio started a couple of years earlier by Muscle Shoals transplants bassist Norbert Putnam & keyboardist David Briggs. My old Peoria friend, Dan Fogelberg had just finished recording his hauntingly beautiful first album Home Free @ Quad with Norbert producing & adding his solid bass sounds. The year before, Neil Young had recorded his landmark Harvest album there. David had the idea to put together a sort of production "house band" of new breed session musicians, encouraging Reggie Young & Mike Leech to move to town, mixing in drummers Kenny Buttrey & Kenny Malone, pedal steel guitarist Weldon Myrick, & fiddler Buddy Spicher. He & Norbert also had the vision to created DANOR Music, signing a couple of in house songwriters, including budding wordsmith Will Jennings (who would go on in later years to win multiple songwriting Grammys), & country soul writer Troy Seals.
I got hired doing odd jobs in the studio, cleaning patch cords, painting, whatever needed to be done. There weren't many music performance gigs in Nashville, almost everyone had to go out on the road to earn money performing live. There were a few spots where songwriters would gather for informal open mics. One popular place was Bishops Pub, where you could pass the hat for gas money after a 20 minute set. The Bluegrass Inn offered hard core bluegrass & was one of my favorite hangs. Also, not far away, was Owsley Manier's Exit Inn, where I performed as an opening act from time to time. I also witnessed some amazing intimate performances there by Pat Metheny, the Dixie Dregs, the New Grass Revival, Willie Nelson, David Allen Coe, Barefoot Jerry, etc.
I befriended guitar cult hero Lenny Breau & had the opportunity to study with him for a while. I learned more from him than I ever had from any teacher. He opened my mind & ears to a whole new way of viewing the guitar. As great as he was, he was having trouble finding a place to perform where people would listen. I had established a relationship with John Nanni, who managed a place called Mississippi Whiskers. I was gigging there regularly, & convinced John to add Lenny as headliner on my nights, with me opening for him. It was the least I could do for the knowledge he was giving me. Lenny would go on to use Mississippi Whiskers as a home base for the years he stayed in Nashville.
Another newcomer I met was photographer Jim McGuire. He was in the process of taking a series of classic photographs documenting the last days of the Grand Ol Opry @ the Ryman Auditorium. He also began photographing many performers & songwriters in black & white standing in front of a canvas he had hand painted – conveying a timeless honest visual approach that remains his signature to this day. He took a couple of the photographs on this page.
I wasn't finding much luck pitching my multi-chord jazz influenced compositions to the tradition-minded Music Row publishing houses like Tree & Combine. I tried writing simpler more straightforward songs in an effort to please them, but they always felt like more of an exercise. In the end, I just tried to stay true to the music I was hearing in my head. A few demos from those years remain, & you can hear them by clicking on the song titles.  I cut the last two with the Quad crew: Reggie Young makes his '69 Les Paul sing on "Some People Know How To Live" – & check out crazy David Briggs' manic fills on "Highways In The Sky" (which I tried to pitch to Johnny Cash).
This same band had recorded Dobie Gray's Drift Away album a few weeks before. I was lucky enough to be in the control room @ Quad for those sessions – a memory that comes rushing vividly back every time I hear "Give me the beat boys and free my soul, I want to get lost in your rock & roll & drift away. . ."
In late 1976 I left Nashville and relocated to San Diego to live and perform, at the urging of my sister Mary (who had moved here earlier that year).
As soon as I got close to the ocean & the beautiful beaches, I knew I was back to stay.