Mary T - 1979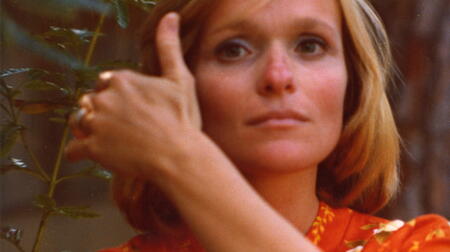 In 1979, things were changing. . .
My daughter Aja Ann was born, & I came to realize that there were things I wanted that a gigging musician's lifestyle couldn't give me: a dependable car, health insurance, & a home of my own. So I took advantage of an opportunity to work for a national restaurant corporation, managing their entertainment operations.
Mary T had come into her own as a songwriter. After spending 6 months living & performing in Japan, she decided to move to the land of dreams & proverbial center of the elusive music business, Los Angeles.
Mary's middle name was Therese (after her grandmother), but whenever anyone asked her what the "T" stood for, she'd flash them a mischievous smile & say "Trouble." You got the feeling she could take on anyone or anything. With boundless energy & drive she immersed herself into the LA songwriters scene, networking, performing, writing, & recording. She orchestrated an industry showcase for her music at Hollywood's famed Roxy Theatre. Mary was also singing better than ever, as the "never before released" recordings on this page will attest.
My sweet sister died on Feb 25, 2003 – but the sound of her voice & her music live on. Special thanks to my old Shaggs band mate, Geoff Gillette, (who has a gold record for his work shaping Eva Cassidy's posthumous Songbird LP), for restoring & mixing the original 24 track tapes Mary left behind. And to Mary's dear friend, Carol Parker Plowman, for her support in making the project possible.
I hope you enjoy these flashes of creative brilliance . . .
Rock on Mary T!