Soka Jazz Festival - 12:00am Oct 27th, 2011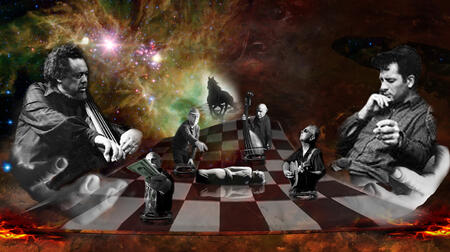 Contrabass virtuoso Bertram Turetzky and I will be performing together next at the Soka Bluport International Jazz Festival on Saturday afternoon, October 29 @ 3PM. We will be showcasing the highly entertaining piece for solo double bass & narration "Mingus Live In The Underworld" – along with some of my original music.
Following our set will be transcendent vocalist Tierney Sutton with Mike Garson piano. Then, The Charles McPherson Quintet featuring Gilbert Castellanos.
The performances will take place in Soka University's new state-of-the-art performance center. Looking forward to this one!