Songs of Hope & Consolation - 8:00pm Mar 9th, 2013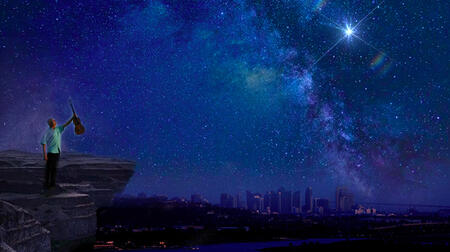 On Saturday March 9, 2013 I ambitiously gathered a crew of nine crack improvisers to perform an evening of my music at dizzy's. Of those I chose, only 2 had ever played my music before: my longtime friend percussionist Patrick Armenta, & violinist Jamie Shadowlight. The rest were completely new to the music. Having just talked through the arrangements with most of them. I admit to a little trepidation as we sound checked a tune or two. It just didn't seem to be jelling. I thought, "oh no, what have I done?" But when the lights dimmed & the show began, it all somehow came magically together.
Pianist Joshua White was brilliantly creative.
I knew he would be.
Danny Weller was rock solid on the bottom.
Tenor saxophonist Ben Schachter blew strong & true.
As did Gilbert Castellanos on trumpet.
Patrick Armenta gave me that bongo-driven syncopation I've come to depend on.
And violinist Jamie Shadowlight was beautifully bluesy.
But it was the Gospel vocal trio of Carmelia Bell, Arnessa Rickett, & Deshon Hall that lit up the evening with their soulful harmonies. It was my first time singing with them, yet they seemed to fit so naturally. They conveyed such a palpable sense of joy – the audience couldn't help but love them.
The performance was the first time this ensemble had played these songs together.
Here was the set list:
Eternal feel
Blood
Down to bone
Minor blue surcease
Chasing insignificance
Sorrow comes
Too much to ask
Hiding in plain sight
Trustville
Leave My Woman Alone
There is no better feeling for a composer than to be in the moment with your own music & a sympathetic group of talented improvisers. Luckily, I had my friend & audio mentor Peter Carpentier there to record the performance, & video specialists David Foster & Steve Laub to film. On the right you'll find videos of six of the songs from the set, as well as photographs taken by my friends Dennis Reiter, Dennis Anderson, and Hiro Ikezi.