Rufous Collared Sparrow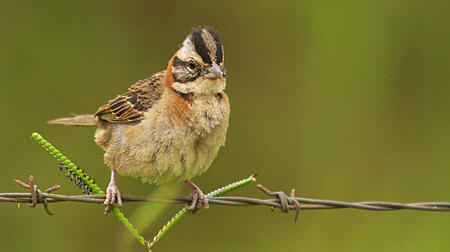 words by Pablo Neruda
You awakened me yesterday, friend,
and I went out to meet you:
the universe smelled of clover,
of a star opened in the dew:
who are you, and why were you singing
so intimately sonorous,
so uselessly precise?
why did the fountain flow
with your trill's precision,
a drop of water's clock
your fragment little violin
questioning the plums,
the indifferent headspring,
the color of lizards,
asking pure questions
that no one can answer?
I had no sooner seen you, passerby,
minuscule musician, fresh
daybreak's tenor, proprietor
of morning purity, than I
understood you were bringing back
with your little water flute
so many things that had died:
so many petals buried
beneath the smokestacks,
the smog, and the pavement.
Your crystal performance
brings us back to the dew.