loose & live - 2006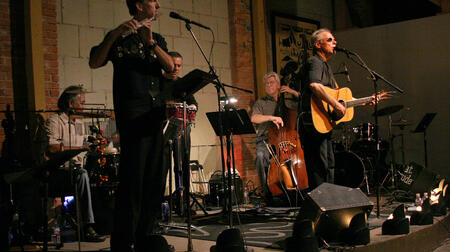 Music is the great transporter
It can take us out of our bodies
away from our troubles
to a place where we can't be touched
where all that matters is what we feel inside
to a place where there are no restrictions
or limits of any kind
only pure consciousness.
& music is best experienced
in the instant that it is created
l i v e
where one can be a part of it's evolution.
Audience & performer
both frame the moment
both impact the occasion
both sway the spell
It is a sacred communication.
For the performer there are only 3 maxims:
prepare
get into the moment
risk everything
I created dizzy's in order to assure that a refuge would exist
amidst the increasingly engineered structure of everyday experience
for the freeness of music performed live.
I take sanctuary there myself from time to time.