20 years where the music matters most - 2020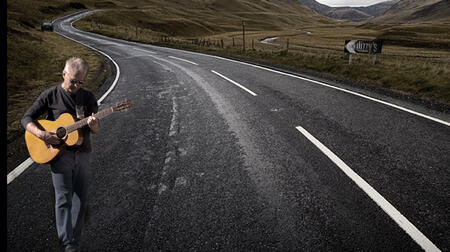 I've just begun my 20th year of curating dizzy's events. The first performance was way back in April of 2000, in that beloved dusty old 1911 warehouse situated right on the edge of the then desolate, homeless-filled East Village neighborhood. The area has since become commercialized and gentrified when they plopped Petco Park across the street. But we sure did have some good times there, back in the day.
Dizzy's started with a longing to establish a space where musical artists could share what was in their souls. I knew from the beginning that it would be a huge commitment, and although I've taken it day by day, even I am surprised that dizzy's is approaching 3000 shows totaling over 7000 hours of creative bliss. And I was present for each and every minute . . . and then some.
Probably the greatest misconception about dizzy's is that it is a "business." In fact, it is the antithesis. In a business you worry about measurement, how it's doing, profit and loss, how to maximize awareness, etc. I purposely set dizzy's up as a pure collective, placing the artists themselves in control. I handle the logistics and parcel out the receipts nightly to cover the minimal expenses, with the lion's share going directly to the performers.
Even with my huge dedication of time and energies, I still consider dizzy's a selfish undertaking. You simply cannot can't put a price on the positive creative passion and inspiration my involvement has filled my head with. I am over 70 and still creating music with the same ferocity I did when I was 18. The proof is on the pages of this site. I have just released a new record of eleven original songs and I'm still writing songs that I feel are better than ever. I've discovered a way to stay unencumbered by the mental insecurities and bullshit of the music "business" that Hunter Thompson allegedly described as "a cruel and shallow money trench, a long plastic hallway where thieves and pimps run free, and good men die like dogs. (There's also a negative side)."
I've learned to keep my head down and work hard to make dizzy's happen, then spend my free time concentrating on creating content. It's a magical situation. I am constantly inspired by my active relationships with so many creative artists as well as the equally important passionate listeners and supporters of music. I know life constantly changes, nothing ever stays the same, but I will try to stay in this sweet spot as long as I'm allowed to. I do appreciate all of the performers and guests who have been a part of dizzy's these 20 years. Some have moved on and are missed, some are treasured and constant companions here now. To all of you — my heartfelt thanks.