re-imaginations - 12:02pm Sep 20th, 2017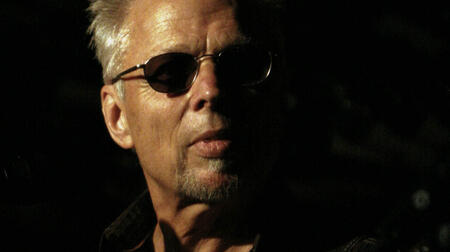 When I write a song it starts out as a melody built around my own acoustic guitar voicings. I lean toward lots of open strings and droning doubles. I always hear my music in this simple setting: acoustic guitar and voice. I think of myself as a folk singer, after all.
When it comes time to record there are lots of options, endless ways to flesh out the sound with different instrumentalists, each one adding a unique nuance of sound and vibe. It's so much fun to imagine, experiment, and finally capture a permanent document in a recording.
For a longtime I thought that was it. I have made more than a hundred recordings over the years. But recently I became aware that there are those who specialize in re-imagining recordings. They take the building blocks of sounds and pull them apart, looking at them from different angles, copying and repeating catchy passages. Then, using the concepts and sonics of rhythm-based Electronic Dance Music, they rearrange them into brand new enticingly cinematic soundscapes. This almost always involves replacing the drums and bass (which are some of my favorite parts of the original recordings). But the rhythm-shaking results are fun to listen to, involving, and hard to deny. Something is always in motion, building, changing every 20 seconds or so.
So I have been experimenting with re-imagining some of my earlier recordings, nudging them into the musical vernacular of right now, and it's opened up a whole new creative world. Check some of these out and compare them with the original recordings – decide for yourself.