Sketchy Black Dog - 7:30pm Nov 16th, 2011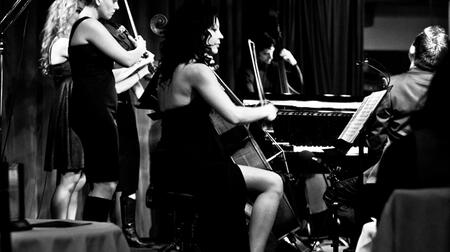 What happens when a string quartet made up of four beautifully talented women musicians meets up with a jazz trio fronted by Russian-Jewish émigré pianist Misha Piatigorsky & sonically creative LA drummer Chris Wabich at dizzy's corral – on a dusty street littered with compositions that straddle romantic Russian folksong and straight ahead treatments of popular music?
Well, let me tell you – it's jazz like you've never heard it before; innovative, personable, evocative, & accessible – magic music.
Check it out for yourself Wednesday November 16th at 7:30PM.